2017 College Changes Everything Conference®
Registration Now Open!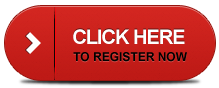 July 20, 2017
8 am – 4:30 pm
Tinley Park Convention Center, Tinley Park, Illinois
Register now to attend the seventh annual College Changes Everything conference – the state's premier college access and success event. This one day conference focuses on effective practices and showcases resources available to help with increasing college access and college completion for students in support of the state's Goal 2025 – to increase the proportion of adults in Illinois with high-quality college degrees and credentials to 60% by the year 2025.
CCE 2017: Equity in College and Career Readiness Initiatives – Ensuring That All Students Are Equipped for Success
As we consider the various student populations that will help our state achieve Goal 2025, it's essential we recognize the different needs and requirements some populations have, as well as the obstacles and barriers they face. We must review policies, practices, and systems to ensure they include a pro-equity perspective and address the root causes of any inequities. In addition, we need to look at how we can reduce or eliminate opportunity gaps to improve outcomes for underrepresented students – including, but not limited to, low-income students, first-generation students, minority students, students with special needs, working adults, and laid-off adults – and how we can engage all students in ways that are inclusive, culturally responsive, and socially just. This year's conference provides the occasion to further examine our shared responsibility to ensure that we integrate and implement pro-equity practices in how we deliver the myriad of college access and success and career readiness efforts assisting students in our state. Our success as a state depends upon all students having the opportunities to reach their fullest potential.
Morning Keynote Speaker
Dr. Kyle A. Reyes, Special Assistant to the President for Inclusion at Utah Valley University (UVU), will deliver keynote remarks and share his experience and work in supporting success for all students. In his current role as UVU's Chief Diversity Officer, Dr. Reyes leads UVU's Strategic Inclusion plan comprised of nearly 40 initiatives focused on making UVU a more inclusive and equitable campus. Dr. Reyes is also an Assistant Professor of Education at UVU and teaches courses in Multicultural Education, ESL Methods and Family & Community Partnerships. His research focuses on conditions for underrepresented student success throughout P-20 educational institutions. He is in his 15th year at UVU and has spent the majority of his career in programs and services for underserved students. Dr. Reyes will deliver remarks regarding developing the lenses to champion all students, as well as a breakout session on effective collaboration for equity – family and community partner.
Conference Registration
Registration is $40.00, and only credit card payments are accepted. Space is limited and fills quickly.
Who Should Attend
One of the strengths of this conference is that it brings together a diverse audience from across the state for a day of dialogue and sharing information, ideas, and best practices that promote access to postsecondary education, ensure degree or credential attainment, and provide career pathways. The conference also serves as an opportunity for stakeholders to improve their practice of collaboration and collective leadership as we work toward the state's goal. Attendees typically include, but are not limited to:
high school leaders, counselors, and case managers
college access practitioners
college and university leaders and administrators
leaders from state agencies, non-profits, foundations, and community-based organizations focused on educational opportunity and attainment and career pathways
business leaders
policymakers and elected officials interested in higher education and workforce development
The conference also serves as an opportunity for participants to renew existing relationships and develop new ones while improving collective leadership as we work toward Goal 2025.
Sessions
Breakout interest sessions provide timely information and engage the audience in thoughtful discussions on the serious issues we face in reaching the state goal, and are presented by state and national experts and practitioners. Topics include:
college readiness
navigating the college going process
after school programs
support systems for undocumented students
mentoring programs
student support services
career readiness
connecting students and employers
and more
Cancellation and Change of Attendee
Registration Cancellation/Change of Attendee Form – click here
Cancellation Policy and Process:
If you need to cancel your registration, please click on the link above to access the Registration Cancellation/Change of Attendee Form. Please complete the form and submit it to ISAC via fax to 847-831-8508 (Attention: 2017 CCE Conference) or email to isac.collegechangeseverything@isac.illinois.gov. Refund requests will be honored if they are received by ISAC no later than 5 pm Central Time, Friday, July 7, 2017.
Change of Attendee Process:
If someone is attending the conference in your place, please click on the link above to access the Registration Cancellation/Change of Attendee Form. Please complete the form and submit it to ISAC via fax to 847-831-8508 (Attention: 2017 CCE Conference) or email to isac.collegechangeseverything@isac.illinois.gov before Wednesday, July 12, 2017. After July 12, your replacement will need to bring the completed form to the conference.
Questions about the conference can be directed to: isac.collegechangeseverything@isac.illinois.gov
Tinley Park Convention Center
The Tinley Park Convention Center is located just 30 miles from downtown Chicago at 18451 Convention Center Drive, Tinley Park, IL 60477.
2017 College Changes Everything Planning Committee
Illinois Student Assistance Commission
Illinois Board of Higher Education
Illinois Community College Board
Illinois Department of Commerce and Economic Opportunity
Illinois State Board of Education
Illinois College Access Network
Federation of Independent Illinois Colleges and Universities
Advance Illinois
Center for the Study of Education Policy at Illinois State University
Council for Adult and Experiential Learning
Education Systems Center at Northern Illinois University
Generations Serving Generations
ACT Now
Women Employed
The College Changes Everything Conference is sponsored by the Illinois Student Assistance Commission.