2018 College Changes Everything Conference®
Registration Now Open!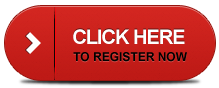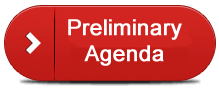 July 19, 2018
8am - 4:30pm
Tinley Park Convention Center
Tinley Park, Illinois
Register now to attend the eighth annual College Changes Everything® conference – the state's premier college access and success event. The one day conference focuses on effective practices and showcases resources available to help with increasing college access and college completion for students in support of the state's Goal 2025 – to increase the proportion of adults in Illinois with high-quality college degrees and credentials by the year 2025.
CCE 2018: Supporting Students' Futures through College and Career Readiness Partnerships
At all levels of the education system and across all workforce sectors, what we call "student success" is truly a shared responsibility.
High schools, colleges, universities, and other student-serving organizations continue to rethink and retool how they engage with students of all ages and how they partner with employers to realize a shared goal: providing students with the knowledge and opportunities to be successful along the transitions from education to employment.
More and more employers understand the importance of including education as part of a business strategy to help equip students with skills for career success and strengthen the overall talent pipeline.
National, state, and regional initiatives and strategies are strengthening education-employment relationships to provide students with the information, resources, and experiences to achieve their education, career, and life goals.
Morning Keynote Speaker
We're pleased to announced our conference keynote speaker, Dr. Mandy Savitz-Romer, senior lecturer in education at the Harvard Graduate School of Education (HGSE). Dr. Savitz-Romer is also the director of HGSE's master's program in Prevention Science and Practice and Certificate of Advanced Study in Counseling programs, which train future school counselors, school social workers and youth development staff. Her work examines how school and non-profit organizations structure postsecondary supports that address developmental skills and readiness. She writes and speaks extensively on college and career readiness and school-based counseling, specifically as it relates to students of color and first-generation college students. She is the co-author of "Ready, Willing, and Able: A Developmental Approach to College Access and Success" and "Technology and Engagement: Making Technology Work for First-Generation College Students."
Conference Registration
Conference registration is $40.00, and only credit card payments are accepted. Space is limited and fills quickly.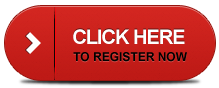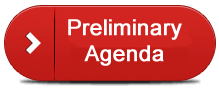 Who Should Attend
One of the key strengths of this conference is that it brings together a diverse audience of stakeholders from across the state for a day of dialogue and sharing information, ideas, and best practices that promote access to postsecondary education, ensure degree or credential attainment, and provide career pathways. Attendees typically include, but are not limited to:
high school leaders, counselors, and case managers
college access practitioners
college and university leaders and administrators
leaders from state agencies, non-profits, foundations, and community-based organizations focused on educational opportunity and attainment and career pathways
business leaders
policymakers and elected officials interested in higher education and workforce development
The conference also serves as an opportunity for participants to renew existing relationships and develop new ones while improving collective leadership as we work toward Goal 2025.
Sessions
Breakout interest sessions provide timely information and engage the audience in thoughtful discussions on the serious issues we face in reaching the state goal, and are presented by state and national experts and practitioners. Topics include:
college readiness
navigating the college-going process
after school programs
supporting special student populations
mentoring programs
student support services
career readiness
connecting students and employers
and more
Cancellation and Change of Attendee
Registration Cancellation/Change of Attendee Form – click here.
Cancellation Policy and Process – If you need to cancel your registration, complete the Registration Cancellation/Change of Attendee Form located above and return it to ISAC via fax to 847-831-8508 (Attention: 2018 CCE Conference) or email to isac.collegechangeseverything@illinois.gov. Refund requests will be honored if they are received by ISAC no later than 5 pm Central Time, Friday, July 6, 2018.
Change of Attendee Process – If someone is attending the conference in your place, please print and complete the Registration Cancellation/Change of Attendee Form above and fax it to 847-831-8508 (Attention: 2018 CCE Conference) or email to isac.collegechangeseverything@isac.illinois.gov before Wednesday July 11, 2018. After July 11, your replacement will need to bring the completed form to the conference.
Questions about the conference can be directed to isac.collegechangeseverything@illinois.gov.
Tinley Park Convention Center
The Tinley Park Convention Center is located just 30 miles from downtown Chicago at 18451 Convention Center Drive, Tinley Park, IL 60477.
2018 College Changes Everything® Planning Committee
Illinois Student Assistance Commission
Illinois Board of Higher Education
Illinois Community College Board
Illinois Department of Commerce and Economic Opportunity
Illinois State Board of Education
Illinois College Access Network
Federation of Independent Illinois Colleges and Universities
Advance Illinois
Center for the Study of Education Policy at Illinois State University
Council for Adult and Experiential Learning
Education Systems Center at Northern Illinois University
Generations Serving Generations
ACT Now
Women Employed
The College Changes Everything Conference® is sponsored by the Illinois Student Assistance Commission.