2018 College Changes Everything Conference®
2018 Conference Photos and Captions
July 19, 2018
8am - 4:30pm
Tinley Park Convention Center
Tinley Park, Illinois
CCE 2018: Supporting Students' Futures through College and Career Readiness Partnerships
At all levels of the education system and across all workforce sectors, what we call "student success" is truly a shared responsibility.
High schools, colleges, universities, and other student-serving organizations continue to rethink and retool how they engage with students of all ages and how they partner with employers to realize a shared goal: providing students with the knowledge and opportunities to be successful along the transitions from education to employment.
More and more employers understand the importance of including education as part of a business strategy to help equip students with skills for career success and strengthen the overall talent pipeline.
National, state, and regional initiatives and strategies are strengthening education-employment relationships to provide students with the information, resources, and experiences to achieve their education, career, and life goals.
Morning Keynote Speaker
We're pleased to announce our conference keynote speaker, Dr. Mandy Savitz-Romer, senior lecturer in education at the Harvard Graduate School of Education (HGSE). Dr. Savitz-Romer is also the director of HGSE's master's program in Prevention Science and Practice and Certificate of Advanced Study in Counseling programs, which train future school counselors, school social workers and youth development staff. Her work examines how school and non-profit organizations structure postsecondary supports that address developmental skills and readiness. She writes and speaks extensively on college and career readiness and school-based counseling, specifically as it relates to students of color and first-generation college students. She is the co-author of "Ready, Willing, and Able: A Developmental Approach to College Access and Success" and "Technology and Engagement: Making Technology Work for First-Generation College Students."
Agenda and Conference Session Presentations
Conference agenda information and presentations from interest sessions are found below. Breakout sessions were presented by state and national leaders and provided purposeful information that engaged the attendees in the critical issues we face, such as: student support services, retention, remediation, college readiness, career development, out of school programs, students with disabilities, nontraditional students, and more.
Check website later as additional interest session presentations and materials are continuing to be added.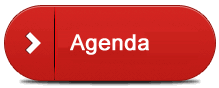 General Session Presentations
Interest Session Presentations and Materials
Session 1A: District Case Study: Implementation of a Statewide College and Career Framework
Session 1B: Redefining Student and Academic Success: Coaching Models at National Louis University and College of Lake County
Session 1C: Understanding Life-Long Learning Transitions to Careers: A Longitudinal Perspective on Career Outcomes for High School Seniors
Session 1E: Transitional Math: Reducing Remediation While Increasing College Readiness
Session 1F: Helping to Make Good Mentoring Programs Even Better: Using the Elements of Effective Practice for Mentoring Programs
Session 1G: Consumer Guide to Higher Education and Student Loans
Session 1I: Bridging the College Transition and Career Readiness Gap between Secondary and Post-Secondary Education for Students with Disabilities
Session 1J: Civic Leadership Skills as Workforce Skills – How Service and Experiential Learning Can Lead to Workforce Development
Session 2A: College Ready for Real: Bridging the Gap between High School Completion and College Success (2 files)
Session 2B: Taste of College: A Community Partnership
Session 2C: What Does Professionalism Look Like: Bringing Inclusion to an Exclusive Concept
Session 2D: Advising 201: Working with Returning Non-traditional Students
Session 2F: Progressive Pathways to Post-Secondary Success
Session 2H: Certificate of Employability – A Program to Enhance Soft Skills Among Freshmen
Session 2J: The Persistence Gap: How might colleges' values and biases impact student success and what can we do about it?
Session 3B: A Grow Your Own Engineering Partnership: NIU@RVC
Session 3C: Building Effective Partnerships to Improve College and Career Outcomes
Session 3D: It Takes a Village to Retain a Student
Session 3E: High School Healthcare Internships and So Can You: A Case Study
Session 3F: Understanding & Diversifying the Teaching Profession: Golden Apple Scholars of Illinois
Session 3G: Statewide Implementation of the State Seal of Biliteracy
Session 3H: Financial Literacy as a Strategic Tool for College Choice, Readiness and Persistence
Session 3I: Governor State University & Crete Monee High School Partnering Up for Student Success
Session 3J: College and Career Programs Supporting Youth from Foster Care
Session 4A: Redefining Engagement: Connections that Cultivate Persistence and Maximize the Campus Experience
Session 4B: Unequal Opportunity in Illinois: A Look at College Graduation
Session 4C: A Strengths-based Approach to Career Development
Session 4G: When Money Is Just Part of the Problem: Hidden Barriers to Financial Aid
Session 4H: Connecting Illinois Youth to Services Before, During and After College: the Service Provider Identification and Exploration Resource (SPIDER)
Who Attends
One of the key strengths of this conference is that it brings together a diverse audience of stakeholders from across the state for a day of dialogue and sharing information, ideas, and best practices that promote access to postsecondary education, ensure degree or credential attainment, and provide career pathways. Attendees typically include, but are not limited to:
high school leaders, counselors, and case managers
college access practitioners
college and university leaders and administrators
leaders from state agencies, non-profits, foundations, and community-based organizations focused on educational opportunity and attainment and career pathways
business leaders
policymakers and elected officials interested in higher education and workforce development
The conference also serves as an opportunity for participants to renew existing relationships and develop new ones while improving collective leadership as we work toward Goal 2025.
Questions about the conference can be directed to isac.collegechangeseverything@illinois.gov.
Tinley Park Convention Center
The Tinley Park Convention Center is located just 30 miles from downtown Chicago at 18451 Convention Center Drive, Tinley Park, IL 60477.
2018 College Changes Everything® Planning Committee
Illinois Student Assistance Commission
Illinois Board of Higher Education
Illinois Community College Board
Illinois Department of Commerce and Economic Opportunity
Illinois State Board of Education
Illinois College Access Network
Federation of Independent Illinois Colleges and Universities
Advance Illinois
Center for the Study of Education Policy at Illinois State University
Council for Adult and Experiential Learning
Education Systems Center at Northern Illinois University
Generations Serving Generations
ACT Now
Women Employed
The College Changes Everything Conference® is sponsored by the Illinois Student Assistance Commission.