2019 College Changes Everything Conference®
2019 Conference Photos and Captions
July 18, 2019
8am - 4:30pm
Tinley Park Convention Center
Tinley Park, Illinois
The ninth annual College Changes Everything® conference is the state's premier college access and success event. The one day conference focuses on effective practices and showcases resources available to help with increasing college access and college completion for students in support of the state's Goal 2025 – to increase the proportion of adults in Illinois with high-quality college degrees and credentials by the year 2025.
CCE 2019: Expanding Success for All Students – Every Community's Responsibility
At all levels of the education system and across all workforce sectors, what we call "student success" is truly a shared responsibility.
High schools, colleges, universities, and other student-serving organizations continue to rethink and retool how they engage with students of all ages and how they partner with employers to realize a shared goal: providing students with the knowledge and opportunities to be successful along the transitions from education to employment.
More and more employers understand the importance of including education as part of a business strategy to help equip students with skills for career success and strengthen the overall talent pipeline.
National, state, and regional initiatives and strategies are strengthening education-employment relationships to provide students with the information, resources, and experiences to achieve their education, career, and life goals.
Morning Keynote Speaker
We're pleased to announce our conference keynote speaker Merita Irby, Co-Founder of The Forum for Youth Investment, and also a chief architect of The Forum's signature initiative, Ready by 21®. She is managing partner of Big Picture Approach Training & Consulting and a coach to state and local partnerships. You can learn more about Merita's work with leaders in school districts, governmental departments, community collaboratives and non-governmental organizations nationwide and her other accomplishments here.
Agenda and Conference Session Presentations
Conference agenda information and presentations from interest sessions are found below. Breakout sessions were presented by state and national leaders and provided purposeful information that engaged the attendees in the critical issues we face, such as: student support services, retention, remediation, college readiness, career development, out of school programs, students with disabilities, nontraditional students, and more.
Check website later as additional interest session presentations and materials are continuing to be added.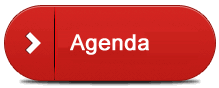 General Session Presentations
Keynote – Changing the Odds: Pathways to Young Adult Success
Interest Session Presentations and Materials
Session 1A: Official Practices vs. Developmental Practices
Session 1B: Building a Collective Data Muscle: A Practical Workshop for Using Data to Inform Collaborative Work
Session 1C: Using State Policy to Drive a Uniformed Framework for College and Career Readiness
Session 1D: Expanding Educational and Employment Outcomes with Illinois College 2 Career
Session 1E: Bridging the Gap: Education, Hunger, and Homelessness
Session 1F: Supporting Our State's Immigrant Populations
Session 1G: The Teacher Shortage: Opportunities for Students and Communities
Session 1H: Reducing Remediation: Opening College Access and Accelerating College Success
Session 1I: Leveraging Partnerships to Empower First Generation and Low-Income College Students to Secure a Strong Job After Graduation
Session 2A: The FAFSA Does Not Go to College
Session 2B: School Counselor Competencies for Postsecondary Access Counseling
Session 2C: Career Outcomes for Illinois High School Seniors: Building an Information Pipeline
Session 2D: On Their Own? Foster Youth Transitioning into College
Session 2E: Addressing Barriers to Program Implementation: A Tool for Community Reflection
Session 2F: What Predicts Early College Success?
Session 2G: Pathways to a Brighter Future: Narratives and Stories of Latinx Student Perception at Community Colleges
Session 2H: Cultivating Partnerships to Change Lives: Creating Successful Academic Resource Programs for Diverse TRIO Students
Session 2I: Leveraging Community Based Partners to Support Career Readiness
Session 3A: Storytelling through Data: Engaging Stakeholders & Improving Data Literacy
Session 3B: Building a Program While Flying It: Creating a College and Career Coordinator Position - Year One
Session 3C: Developing a Mentoring Program for College and Career Success
Session 3D: Middle School Career Exploration Efforts
Session 3E: The Role of Data in Targeted School Improvement
Session 3F: Perkins & Retention: A Dynamic Duo for CTE Student Success
Session 3G: Supporting Student Learning through Faculty Coaching
Session 3H: How Rehabilitation Services Helps Students with Disabilities Transition to College and Work
Session 3I: Understanding the Value of Work-study Programs Through the Parent, Employer and Student Lens
Session 4A: Combating Community Barriers through Higher Education
Session 4B: Making It: Latino Students' Pathway to College
Session 4C: Future Ready Students: Utilizing a Comprehensive Counseling Program to Build College & Career Readiness
Session 4D: Strategic Career Planning
Session 4E: Mind Mapping Community Connections with the Financial Aid Verification Process
Session 4F: IBHE Outreach Efforts within the Illinois Department of Corrections
Session 4G: OER Adoption Strategies
Session 4H: Pathways to Completion: Early Advising Meets Early College Credit
Who Attends
One of the key strengths of this conference is that it brings together a diverse audience of stakeholders from across the state for a day of dialogue and sharing information, ideas, and best practices that promote access to postsecondary education, ensure degree or credential attainment, and provide career pathways. Attendees typically include, but are not limited to:
high school leaders, counselors, and case managers
college access practitioners
college and university leaders and administrators
leaders from state agencies, non-profits, foundations, and community-based organizations focused on educational opportunity and attainment and career pathways
business leaders
policymakers and elected officials interested in higher education and workforce development
The conference also serves as an opportunity for participants to renew existing relationships and develop new ones while improving collective leadership as we work toward Goal 2025.
Sessions
Breakout interest sessions provide timely information and engage the audience in thoughtful discussions on the serious issues we face in reaching the state goal, and are presented by state and national experts and practitioners. Topics include:
college readiness
navigating the college-going process
after school programs
supporting special student populations
mentoring programs
student support services
career readiness
connecting students and employers
and more
Cancellation and Change of Attendee
Registration Cancellation/Change of Attendee Form – click here.
Cancellation Policy and Process – If you need to cancel your registration, complete the Registration Cancellation/Change of Attendee Form located above and return it to ISAC via fax to 847-831-8508 (Attention: 2019 CCE Conference) or email to isac.collegechangeseverything@illinois.gov. Refund requests will be honored if they are received by ISAC no later than 5 pm Central Time, Monday, July 8, 2019.
Change of Attendee Process – If someone is attending the conference in your place, please print and complete the Registration Cancellation/Change of Attendee Form above and fax it to 847-831-8508 (Attention: 2019 CCE Conference) or email to isac.collegechangeseverything@isac.illinois.gov before Wednesday July 10, 2019. After July 10, your replacement will need to bring the completed form to the conference.
Questions about the conference can be directed to isac.collegechangeseverything@illinois.gov.
Celebrate ISACorps 10th Anniversary
At the conference we will recognize the tenth anniversary of the Illinois Student Assistance Corps, or ISACorps, our statewide outreach and near-peer mentoring program. As we all know, simply making financial or informational resources available is not enough to truly provide opportunity for our underrepresented students. For the past decade the ISACorps has been helping students from families without college-going experience by providing additional support to navigate the complex process of planning and preparing for postsecondary success. The ISACorps is the largest statewide near-peer mentoring program in the country, annually serving more than 150,000 students and parents in every community in Illinois. ISACorps members are recruited as they graduate from college and make a two-year service commitment to the state. These talented college graduates are as diverse as Illinois and spend their days (and nights, and weekends) helping families understand the education-to-career pipeline and complete the admission and financial aid processes. ISAC is currently recruiting for the 2019-20 ISACorps, with a start date of June 2019. If you know of any recent college grads or those about to graduate interested in helping others in navigating the college going process, please encourage them to apply online at the ISAC Career Center.
Tinley Park Convention Center
The Tinley Park Convention Center is located just 30 miles from downtown Chicago at 18451 Convention Center Drive, Tinley Park, IL 60477.
2019 College Changes Everything® Planning Committee
Illinois Student Assistance Commission
Illinois Board of Higher Education
Illinois Community College Board
Illinois Department of Commerce and Economic Opportunity
Illinois State Board of Education
Illinois College Access Network
Federation of Independent Illinois Colleges and Universities
Advance Illinois
Center for the Study of Education Policy at Illinois State University
Education Systems Center at Northern Illinois University
Generations Serving Generations
ACT Now
Women Employed
The College Changes Everything Conference® is sponsored by the Illinois Student Assistance Commission.